About.
INSPIRED BY BUSINESS
An American writer of graphic novels and games, Brian Reed, is credited with saying "Everything is designed. Not everything is designed well." We couldn't agree more.
We believe design (or lack of design) is a fundamental element of every buying decision. And after decades of producing work for all kinds of brands – and some very famous organisations, we remain captivated by how they succeed. We enjoy understanding our clients' businesses and the markets they operate in, as well as their marketing and sales priorities. Consequently we have often made useful contributions to various strategic processes, before lifting a pencil or switching on a computer. We like to think that people work with us because we get it. We take pride in quickly grasping what's needed and then getting the job done professionally, on time and within budget. We believe in remaining a small team, but are able to call on an extended network of skilled and resourceful associates when necessary.
Experience.
WHERE WE COME FROM.
Newmarket Strategic Design is a marketing communications business, founded by Mike and Trevor Harper on three generations of combined experience, gained at some of the highest – and lowest levels of our industry.
Having held a couple of senior positions (and more than a few less glamorous ones) in large global ad-agencies, smaller local operations and production companies, we teamed up in 2004 with the intention of offering our skills to some of our contacts on a freelance basis. A chance encounter led to a project for a client whose relationship with their agency was ending. A few other introductions followed and one day we realised we were no longer freelancing. Ever since, we've been privileged to work on numerous projects for many high profile organisations, while retaining our prized relationships with our very first clients. In 2013 we forged an alliance with D/Media, a 100% black owned strategic marketing consultancy, which provides us with an even wider range of skills and production capabilities.
Skills.
RESULTS DRIVEN DESIGN.
Our expertise spans all forms of marketing communication, and members of our team have participated  extensively, successfully and consistently in high-level, brand defining initiatives for large international clients as well as national and local businesses in South Africa. Our repertoire of skills includes the following:
• Advertising
• Brand Architecture
• Brand Development
• Corporate Communication
• Creative Writing
• Design
• Identity
• Packaging
• Point of Sale
• Photography
• Publicity
• Radio
• Strategy
• Television
• Web Design
WE THINK BEFORE WE DRAW.
"Designing often necessitates considering the aesthetic, functional, economic, and socio-political dimensions of both the design object and design process. It may involve considerable research, thought, modelling, interactive adjustment, and re-design."  Brinkkemper, S. (1996). "Method engineering: engineering of information systems development methods and tools".
Influences.
MAKE A DIFFERENCE.
We feel privileged to have been mentored and influenced by many good, great and very clever people. Clients, business leaders, colleagues and friends. Much of what we've learned – and the behaviour we admire, is summed up by the quotes below: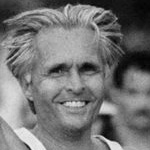 "Everyone experiences good and bad luck. If you stick around long enough, you'll get your fair share of both."
Tyrrell Oosterbroek, founder, Tyrrell Oosterbroek and Associates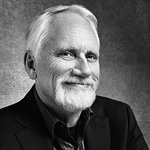 "Don't act big"
Dan Wieden, co-founder, Wieden + Kennedy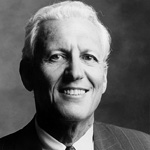 "If you're not interested in working on Saturday, don't bother coming in on Sunday either."
Jay Chiat, co-founder, Chiat / Day Advertising
Contact.
WE'RE STILL HUNGRY. 
If you're interested in our company, we're available to talk – or even better, we'll just listen while you talk.
Simply pop your details in the form below and we'll get back to you as fast as we can.